The Seven Catholic Sacraments
If you learn more about the sacraments, you can celebrate them more fully.   To learn more about the individual sacraments, please read below.  To arrange to receive a Sacrament, please contact the Sacred Heart Parish office.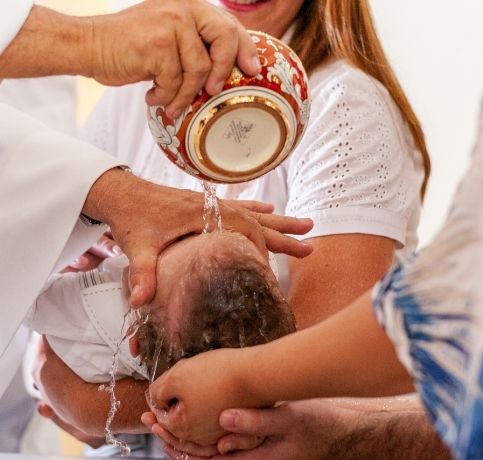 Baptism
For Catholics, the Sacrament of Baptism is the first step in a lifelong journey of commitment and discipleship. Whether we are baptized as infants or adults, Baptism is the Church's way of celebrating and enacting the embrace of God. Call the Rectory at 610.826.2335 to schedule a baptism.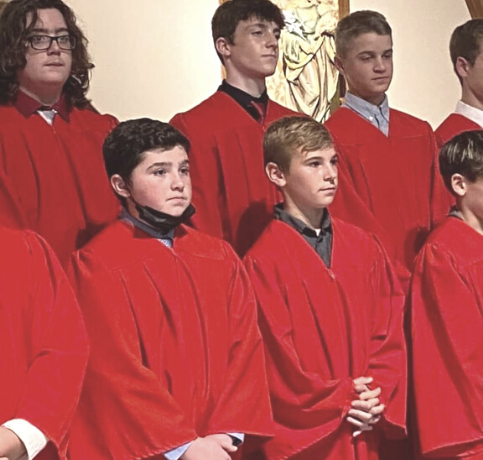 Confirmation
Confirmation is a Catholic Sacrament of mature Christian commitment and a deepening of baptismal gifts. It is one of the three Sacraments of Initiation for Catholics. It is most often associated with the gifts of the Holy Spirit. Scheduled every other year for students who have completed the requirements-typically those in grades 7 & 8 enrolled in PREP or SJNR School. Call 610.826.2849.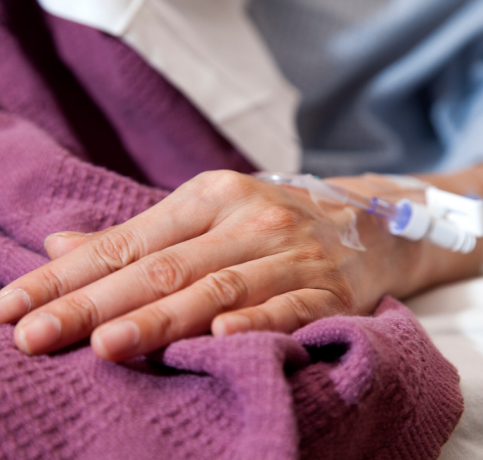 Annointing of the Sick
The Catholic Sacrament of Anointing of the Sick, formerly known as Last Rites or Extreme Unction, is a ritual of healing appropriate not only for physical but also for mental and spiritual sickness. If you or someone you know is in need of seeing the Priest, call the Rectory at 610.826.2335.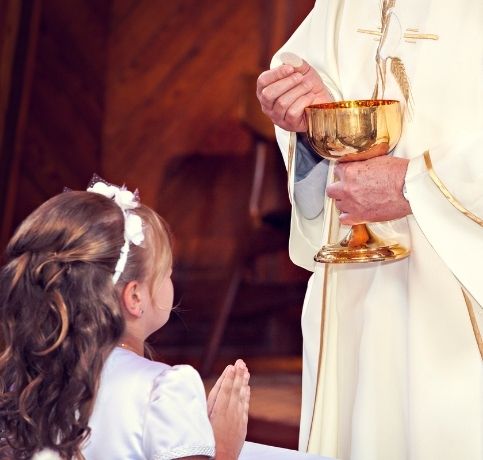 First Holy Communion
Catholics believe the Eucharist, or Communion, is both a sacrifice and a meal. We believe in the real presence of Jesus, who died for our sins. As we receive Christ's Body and Blood, we also are nourished spiritually and brought closer to God. Please call 610.826.2849 for more information.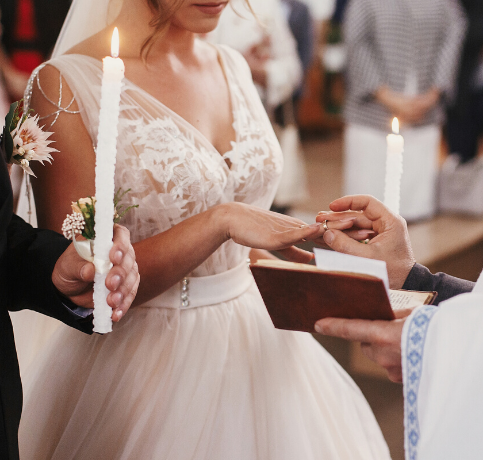 Marriage
For Catholics, the Sacrament of Marriage, or Holy Matrimony, is a public sign that one gives oneself totally to this other person. It is also a public statement about God: the loving union of husband and wife speaks of family values and also God's values. Please contact us six months prior to the wedding date to begin preparing together for the celebration of your marriage. Call 610.826.2335.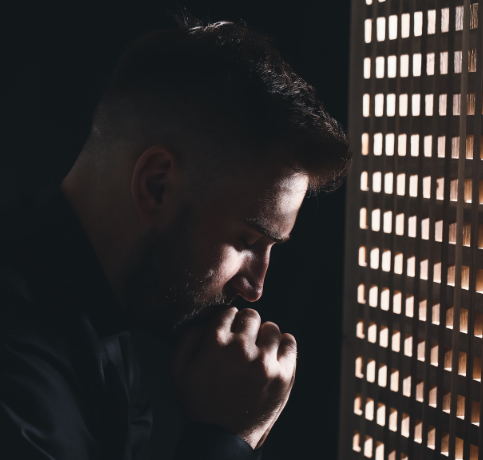 Reconciliation
The Catholic Sacrament of Reconciliation (also known as Penance, or Penance and Reconciliation) has three elements: conversion, confession and celebration. In it we find God's unconditional forgiveness; as a result we are called to forgive others.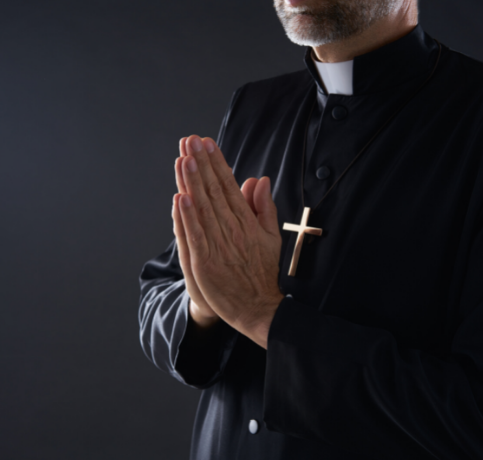 Holy Orders
In the Sacrament of Holy Orders, or Ordination, the priest being ordained vows to lead other Catholics by bringing them the sacraments (especially the Eucharist), by proclaiming the Gospel, and by providing other means to holiness. Pray for vocations in our Diocese. If you are interested in becoming a Priest or Sister, call the Rectory 610.826.2335.
The role of Godparent or Sponsor for any sacrament is a wonderful responsibility. Sponsors must be living examples of faith in Jesus Christ and the Catholic Church, which He founded. They must be genuine examples of the practice of that faith. Sponsors assume the duty of teaching that faith to the child if the child's parents neglect or are unable to do so. Baptism sponsors are also bound to see that their Godchildren receive First Communion and Confirmation at a proper age. Therefore, the requirements are as follows:
~If married, married according to the laws of the Catholic Church
~Must be at least 16 years of age
~Must have received the Sacrament of Baptism, Communion & Confirmation in the Catholic Church
~ Must attend Mass regularly on Sunday and Holy Days of Obligation and receive the Sacraments of the Church regularly